Bergy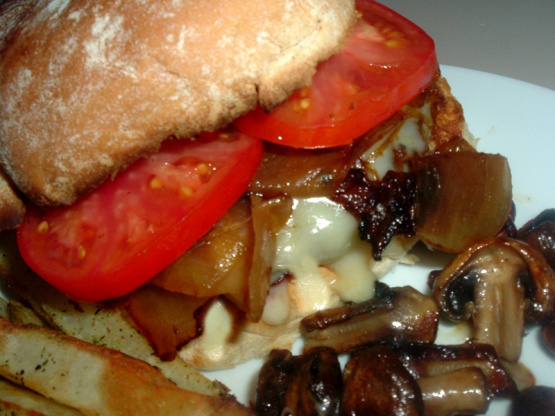 This recipe always surprises us with how easy it is to make and how flavorful it is! Play around with the spices and make it as spicy as you like.
Preheat grill to medium temperature (in the winter, we use the George Foreman grill with great results) In a large bowl, mix the lamb, cilantro, oregano, mint, and garlic.
Add rice wine, white wine vinegar, and honey to lamb mixture.
In a small bowl, mix the cumin, red pepper flakes, salt, and black pepper.
Throw spices into lamb mixture and mix well.
Shape into 4 patties.
Grill about 5 minutes on each side.
Serve burgers inside pita rounds or rolls.
Garnish as you like with sliced tomatoes, onions, and lettuce.