Prep 30 mins
Cook 20 mins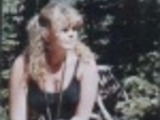 These are delicious as appetizers or include them on your beef or chicken kabobs. The smokiness of the bacon and the smokiness of your grill's charcoal is a wonderful combination. The cheese chills out the heat of the jalapeños leaving them just slightly hot. Dip them in Ranch dressing to chill the heat even more. Cream cheese is a perfect substitute for neufchatel cheese.
12 fresh jalapenos
1 (8 ounce) package neufchatel cheese or 1 (8 ounce) package cream cheese
12 slices bacon
Directions
Cut peppers in half.
Use a spoon to remove the seeds and white membranes.
Fill each half with the cheese.
Cut the bacon slices in half so that you have 24 shorter slices.
Wrap each cheese stuffed jalapeño with a bacon slice; secure with toothpicks if you need to or slide them on skewers.
Grill over hot coals until the bacon is crispy and browned, turning every few minutes (stay with them and watch for flare ups from the dripping bacon fat or they will burn); grill for about 15 or 20 minutes.
The bacon should be crisp, the jalapeño crisp tender and the cheese should be hot.
Most Helpful
I like this recipe but didnt like the crunchiness of the jalapenos. I took the cut jalapenos and boiled them for about 5 minutes to soften them. Then I followed the recipe as written. I could have finished them all MYSELF! Thanks for this recipe!
We had these the night of the Super bowl (so behind on my reviews) and the kids went nuts for them. I now have to make them at least every couple of weeks or they are bugging me about it! Sometimes I add salsa in with the cream cheese. Other times I add in some chopped chives, and once I even added in some canned crab. They are all good!
These are way beyond delicious they are heaven! I used onion and chive cream cheese from einsteins bros bagels and they were addicting! Thank you so much!