Grilled Honey Mustard Pork Chops
Pamela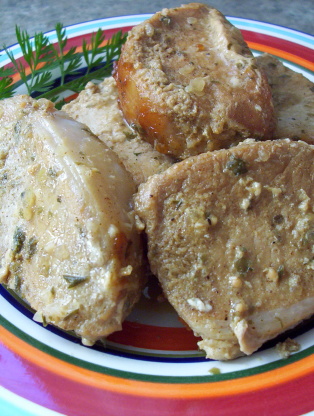 A quick recipe to put together for the grill. I make this on my George Foreman grill.

We didn't have access to a grill, so I modified the recipe a bit. I chopped the pork into bite sized pieces and fully cooked them on a skillet and after that I poured the sauce over it and allowed it to simmer with the pork. Eventually it turned into a glaze and the pork was covered in it. It tasted good and I probably could have served it with rice. Thanks!
Mix all ingredients together except pork.
Heat up grill and grill chops 4 to 5 inches from hot coals.
Grill 10 to 12 minutes or until pork is no longer pink.
Brush occasionally with sauce.
Discard sauce after grilling.