Grilled Honey Mustard Onions For Burgers
Pamela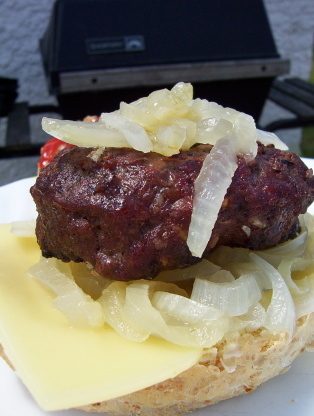 Found this from BHG when searching for something to grill. Plan to try this weekend! Sounds SO good!

Wow! Awesome, delish, yummo, died and gone to onion heaven. This is the best onions that I have ever made. I usually make carmelized onions and decided to make something different and boy am I glad I did. This has so many possibilities, all you have to do is use your imagination. Thank you, thank you, thank you
Tear a 36"x18" piece of heavy foil.
Fold in half to make it 18"x18".
Peel skin from onions and place in center of foil.
Mix remaining ingredients well and drizzle over onions.
Bring up two opposite edges of foil and fold down twice.
Fold remaining edges the same way, leaving room for steam.
Place on an uncovered grill, directly over medium coals for 30 minutes or until tender.
Cut and serve on grilled burgers.