Grilled Honey-Garlic Ribs
This recipe is from a Kikoman Soy Sauce Bottle. It was originally prepared in the microwave. But we like grilled country style ribs, and the marinade sounded good, so i adapted it to the grill. These are really good, and the garlic and honey make the recipe.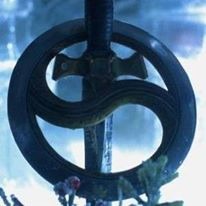 Even though I forgot to marinate these overnight, but they still came out great. We really enjoyed the taste of the ribs and I loved the ease of preparation. Thanks for sharing the recipe!
Place all ingredients into a large ziplock bag.
Close bag, and shake until ingredients are well mixed.
Add ribs.
Shake bag to coat ribs thoroughly.
Place ribs in refrigerator to marinate overnight, turning a occasionally.
Remove ribs from bag, reserving the marinade.
Light charcoal grill, and let coals ash, you want a med fire.
Place ribs on grill.
Turn ribs every 10-15 minutes and baste w/remaining marinade each time.
Cook ribs until done, about 1 hour.
Throw away extra marinade.