Grilled Hoisin Chicken in Lettuce Cups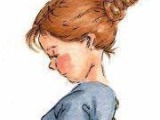 This delicious appetizer is visually appealing and fun to eat. It also works as a light main course.
Directions
Heat a grill to medium high. In a small bowl, whisk the hoisin sauce, rice vinegar, and soy sauce. In a larger bowl, season the chicken with 1 tsp salt and 2 TBS of the hoison mixture.
Grill the chicken thighs, covered, until well browned and beginning to blacken around the edges, about 5 minutes (rotate the chicken 90 degrees halfway through cooking for the most even cooking). Flip and continue to grill until cooked through (rotating again), about another 5 minutes. let the chicken rest for 8 to 10 minutes and then chop into 1/4 inch to 1/2 inch dice. Transfer the chopped chicken to a mixing bowl, add the remaining hoisinmixture, and toss to coat thoroughly.
Spoon the chicken into very small lettuce leaves, garnish with the basil, mint, green onions, peanuts and jalapeno slices (if using). Arrange the filled leaves on a platter and serve.
alternatively, to serve as a main course, put the chopped and dressed chicken in a serving bowl. Arrange larger lettuce leaves, basil and mint separately on a platter and put the green onions, peanuts and jalapeno slices in small serving bowls. To serve, have diners spoon the chicken onto the middle of a lettuce leaf, top with the herbs and condiments, and roll the edges of the lettuce leaves up and around the filling.
Most Helpful
These were delicious! Hoisin makes everything better... made them for a church party, it was so quick and they were everyone's favorite snack!
I love this dish and make it monthly because everyone reqests it.
What a nice recipe this is. I loved the fact that we made this wrap with the help of our grill. For the herbs I chose cinnamon basil and pineapple mint. Loved this recipe and will be making again. I was surprised this recipe has not tried sooner. Great one to try.