Grilled Ham Steak With Mustard Sauce
Derf2440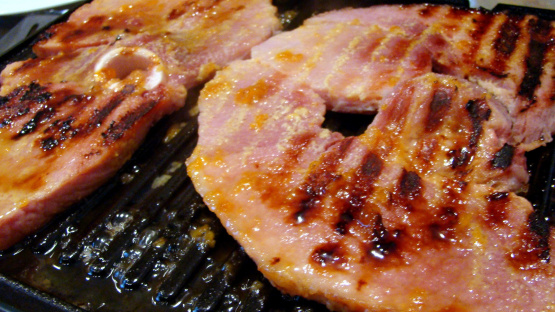 This sauce works with pork chops too. We like ham steaks on the grill and this recipe is wonderful.

Great marinade to help make ham a little more tasty. Easy to do as well. Thanks.
Mix mustard, honey and preserves.
Heat grill.
Grill ham uncovered for 4 minutes.
Turn ham and brush mustard mixture on.
Grill 4 minutes longer.
Turn ham and brush remaining mixture
Grill 2 minutes longer.
Serve.