Grilled Ham and Cheddar Sandwich
Mami J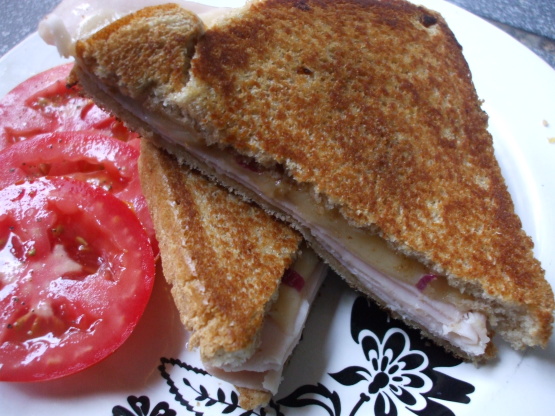 This sandwich sizzles with flavor. These go great with a nice spicy tomato soup, too.
Mix mayonnaise, steak and Worcestershire sauces, dry mustard, and cayenne in small bowl.
Spread 4 slices bread with thin layer of grainy mustard and top with layer of onion, 2 pieces of ham, and the cheese. Spread mayonnaise mixture over remaining bread and place on sandwiches. Brush both sides of sandwiches with butter.
Heat large skillet over medium heat. Add sandwiches and fry, turning once, until golden, about 3 m inutes each side. Serve hot.