Grilled Halloumi Appetizer Salad
FolkDiva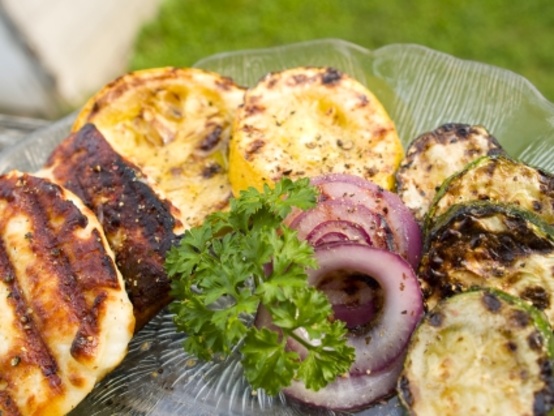 Distinctive Halloumi cheese pairs with crisp red onions, tender zucchini, zesty lime juice and fruity olive oil in this grilled delight. Halloumi, a goat and sheep milk cheese, doesn't melt so you can throw it right on the grill. Delicious as an appetizer, add some Kalamata olives and pita bread for a light summer entrée. Courtesy of Whole Foods.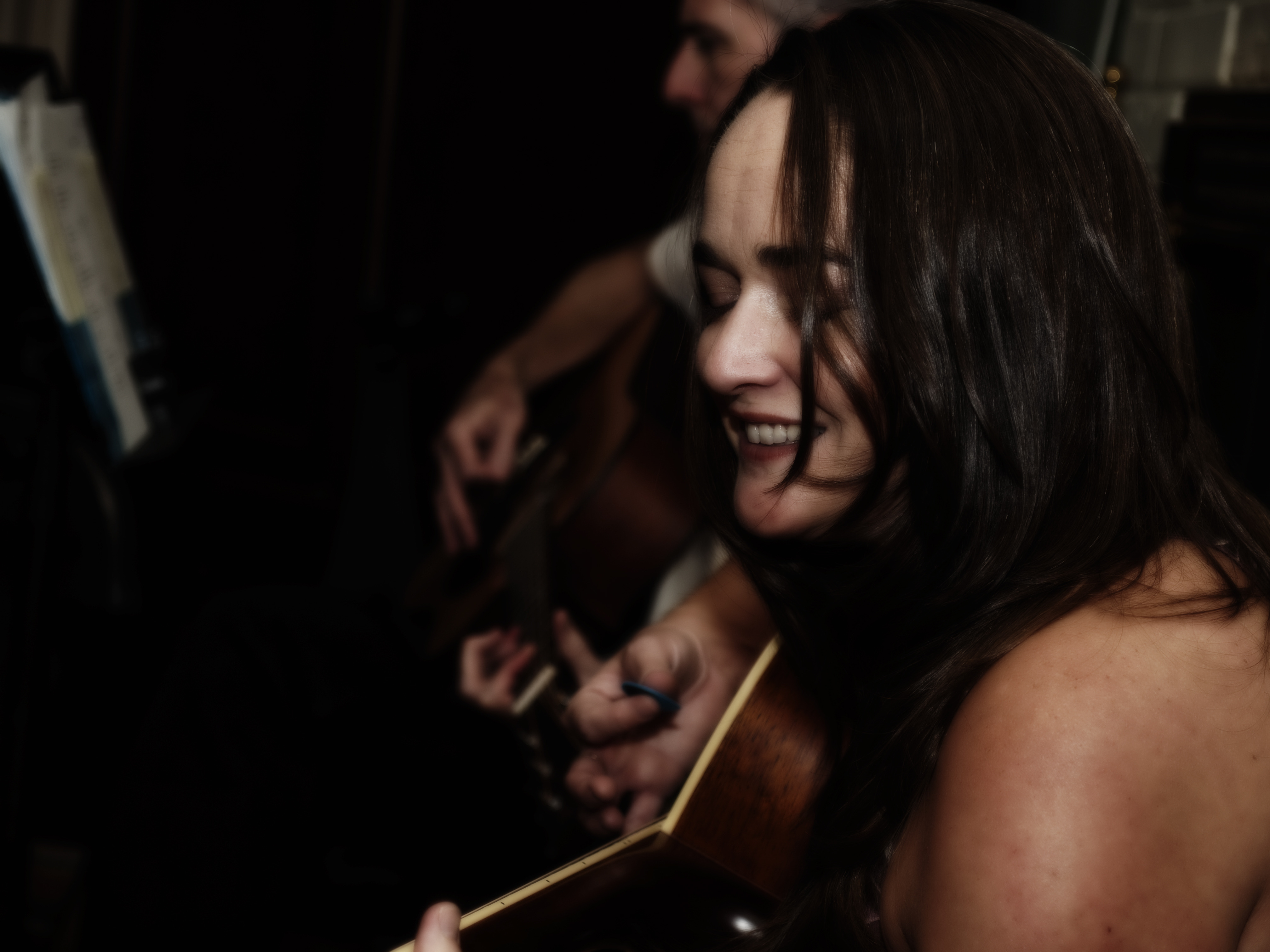 Oh my! I had never heard of Halloumi cheese and, to my chagrin, it took quite a bit of searching (5 different grocery stores) to find it. But I'm so very glad I did (thank you, Fresh Market!!). Sort of like a perfect hybrid of mozzarella and feta. It grilled beautifully and was oh-so-flavorful. Firm and a little salty/a little minty in flavor. I made this as a light dinner for me and my vegetarian girlfriend. She was in heaven! Both of us were in awe of the flavor and consistency (a great tofu alternative!) The simple marinade of olive oil and fresh lime juice set off the cheese, zucchini, red onion (and squash, which I added on a whim) perfectly. I grilled over charcoal and may have over-blackened on one side, but it didn't stop us from gobbling up this wonderful salad. Thank you, Kate, for introducing me to this incredible cheese!
Preheat grill.
Slice Halloumi in half lengthwise.
Rub Halloumi halves with 1 tablespoon of the olive oil.
Drizzle one tablespoon of the olive oil on the red onion slices and one tablespoon on the zucchini slices.
Grill Halloumi, red onions and zucchini, until beginning to blacken, turning frequently, about 2–4 minutes per side.
Transfer Halloumi to a cutting board and slice each piece in half to make four pieces.
Transfer Halloumi and vegetables to large platter.
Drizzle with olive oil and lime juice to taste, and sprinkle with freshly ground pepper.
Serve warm.