3 Reviews
WOW! My Husbans Loved this dish! It was excellent...We do not drink so i didn't use the rum but it still turn out delicious... thank you for sharing!
Since I'm a coward, I reduced the amount of chipotles and adobo a bit--but otherwise I followed instructions and what a delicious dish! And the salsa which is really rich and wonderful will have many uses! Thanks, Susie!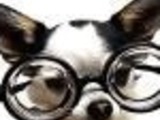 SUSIE: All I can say is we loved it! Just wish I'd had fresh halibut instead of frozen, it deserved so much better! The salsa is sooooo good! Even put it on the Pilau (Indian Rice) and it was excellent. Thanks for sharing!

Grilled Halibut With Pineapple Chipotle Salsa