Grilled Halibut With Pineapple Chipotle Salsa
Prep 20 mins
Cook 20 mins
Halibut is a low fat, very mild flavored fish with a firm flaky meat. It is easily available year round, relatively inexpensive, easy to grill and lends itself to almost any flavor. I found this recipe in the local Living Magazine & was intrigued by the salsa. I'm sure it would be wonderful with any mild fish such as grouper, flounder or snapper.
1⁄2 cup raisins
1⁄2 cup dark rum
1 fresh pineapple, trimmed cored and sliced 1/2 thick (or use 2 - 15 oz cans sliced, drained pineapple)
vegetable oil, as needed
2 chipotle chiles in adobo, rinsed, seeded & finely diced
1⁄2 medium orange, juice of
1⁄2 medium orange, zest of
1⁄4 cup olive oil
1 green onion, sliced
2 tablespoons roasted red peppers, finely chopped
2 tablespoons cilantro, minced
4 (6 -8 ounce) halibut steaks or 4 (6 -8 ounce) halibut fillets
Directions
Plump raisins in rum for 30 minutes; drain.
Heat grill to medium high heat. Brush pineapple slices with oil & grill until lightly caramelized on both sides. Cool & cut into 1/2" pieces; put in mixing bowl.
Combine chipotles, lime juice, orange zest & juice. Whisk in olive oil. Pour over pineapple chunks, fold in green onion, red pepper, cilantro & raisins. Salt to taste. Set aside.
Brush halibut heavily with oil & grill just until fish is opaque throughout, gently turning once. The grilling time on halibut is pretty short so keep a close eye on it to avoid over cooking. *** A 1-inch halibut steak will grill up in about 10 minutes over a medium high heat. Thinner cuts and fillets can cook in as little time as 6 minutes.
Serve topped with salsa.
Most Helpful
WOW! My Husbans Loved this dish! It was excellent...We do not drink so i didn't use the rum but it still turn out delicious... thank you for sharing!
Since I'm a coward, I reduced the amount of chipotles and adobo a bit--but otherwise I followed instructions and what a delicious dish! And the salsa which is really rich and wonderful will have many uses! Thanks, Susie!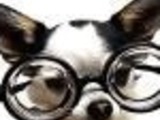 SUSIE: All I can say is we loved it! Just wish I'd had fresh halibut instead of frozen, it deserved so much better! The salsa is sooooo good! Even put it on the Pilau (Indian Rice) and it was excellent. Thanks for sharing!