Rob-ster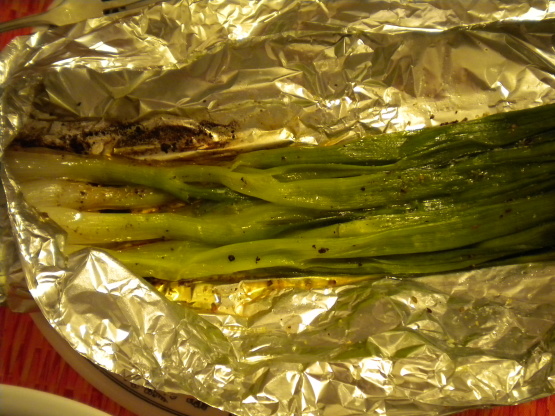 Last summer during a BBQ, my friend put this together and threw it on our grill. Everyone loved it. I'm not an onion fan, and even I like this one. The onions get sweet from the butter, and it's so easy. Can be eaten alone or great as a garnish over burgers or potatoes. The cook time is approximate, as it can be kept warm on the grill until all the food is ready.

These were so easy and delicious. I used much less butter, just dotted the onions with light butter/canola spread. They were fine and didn't stick to the foil. They were a nice addition to grilled veggie fajitas.
Wash the onions thoroughly.
Place whole onions on a sheet of foil.
Place the butter over the onions.
Sprinkle with garlic salt and pepper.
Fold the foil over the onions and seal the edges so the butter steams the onions.
Place on a hot grill until warmed through, about 10 minutes.
Be careful when opening, the steam will be hot.