Grilled Greek Pork Tenderloin
Bergy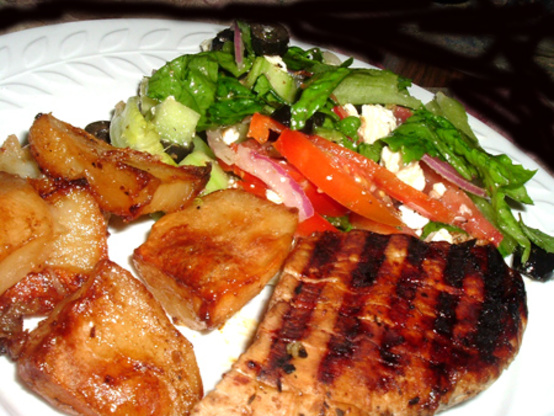 This is very moist and flavorful. Your guests will think you spent a long time creating this . Keep how easy it is a secret! The meat can also be cut into kabobs and presto instant souvlaki!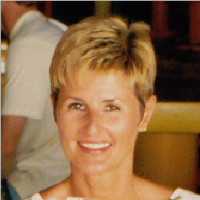 DELICIOUS! This is so easy and so flavorful. My pork came out soooo tender-it melted in your mouth like butter. I used Kraft's Greek Vinaigrette, cut into 1" cubes after cooking and served w/ flatbread, chopped tomatoes, sliced onions, baby spinach leaves, Recipe #83189, and Recipe #87782 w/ green beans added. Thank you for a wonderful recipe!!! UPDATE: I've made this several times now-one of my fav recipes! One time, I had an extra tenderloin so I placed it in a storage bag w/ the dressing and put in the freezer. Day I wanted to use it, I placed in fridge to defrost during the day and grilled as directed. Also, I cook my tenderloins 18 minutes to 160F and let rest 5 minutes-raising temp to 170F. If you have leftovers---makes excellent hot pork sandwiches! Thank you again, Kate!!!
1

(1 lb) pork tenderloin, large
kraft Greek vinaigrette dressing with feta and oregano
Marinate pork in enough salad dressing to cover overnight.
Grill over medium heat until done- about 20 minutes.