CandyTX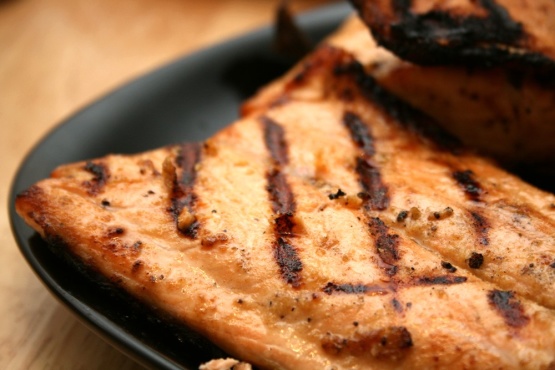 I like to use a grill basket when I make this, so I don't have to worry about losing pieces of the salmon. You can also do this in the broiler.

This was so yummy broiled in the oven! The marinade got nice and thick and glazed the salmon very nicely! I had to keep a close eye on it! Wonderful, thank you!
In bowl, mix the first 5 ingredients.
Place onions in small bowl and chill until ready to use.
Grill salmon over medium coals for 10 minutes, turn and grill the other side for 10 minutes.
Brush with ginger sauce throughout grilling.
Place salmon on platter and sprinkle with onions.