Grilled Ginger Chicken Wings
teresas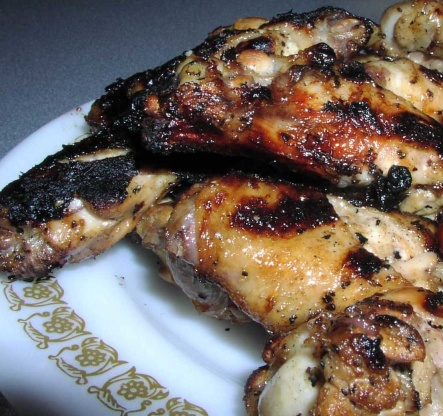 I "bribed" one of my students to watch his Cambodian grandma make these and write everything down. These are just like what she made! If you don't like ginger, don't make these. Prep time doesn't include marinating.

We love this--the balance of flavors is great! Even the boys ate it up! (I don't know why you'd make it if you don't like ginger...kinda weird...) I used it on chicken breast pieces too and that was good! I boiled the marinade down and used that for a dipping sauce. YUMMY!!! Thanks for posting it!
Put chicken wings in a large bowl or ziplock bag with soy sauce, salt, brown sugar, ginger, garlic and paprika, mix well.
Cover wings and refrigerate for at least 4 hours or over night.
Cook chicken wings on low heat grill until golden brown & skin is crispy. (About 15 minutes).
Serve hot or warm.