Bergy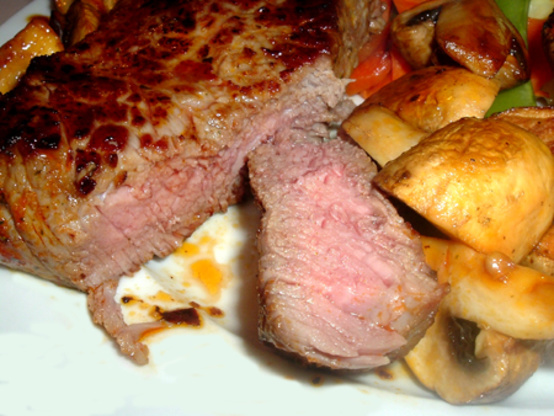 Being a steak and garlic lover, I came up with this recipe myself by using the ingredients I had in the house at the time. Now this is how I always prepare my steaks. My wife and friends love it!!

It was really flavorful but I tried to make it on the stove...I would stick to grilling with this one! Thanks for posting!
8

ounces steak (I prefer New York Strips, 8 oz or larger)

3

cloves garlic (can use garlic powder)
onion salt

2

tablespoons oregano
Coat steaks with onion salt.
This adds not only flavor but will slightly tenderize the meat as well.
Spread Oregano evenly on steak (s).
Add as much pepper as you would like.
Using a paring knife, poke 3 or four holes directly through the steak.
Mince garlic and press it into the holes in the steak.
Grill to your liking over a lower heat.
The minced garlic will spread through the steak so add as much or as little garlic as you desire.