Grilled Garlic Pepper Shrimp
jtangen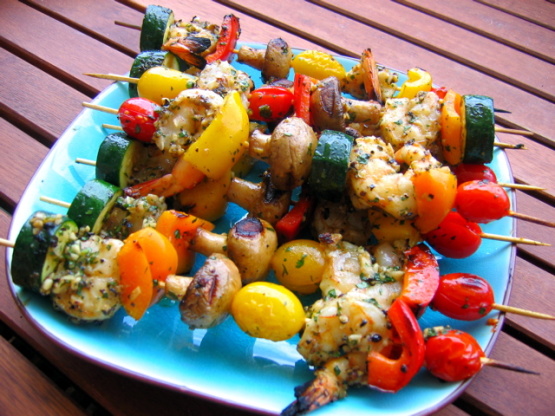 Succulent shrimp, bursting with flavor and a healthy kick of spice. The skewers can be made ahead. Try it with mixed vegetables, red pepper, onion, zucchini, whatever you like. Prep time includes marinating time.

Loved this easy marinade! Added onions and peppers to the shrimp and it was really tasty. The lime really livened it up!!! Thanks for posting. Barb
Combine garlic, olive oil, Hot Shot, cumin, cayenne, lime, salt and parsley (if using).
Add cleaned shrimp, and stir to coat.
Marinate 1-2 hours in the refrigerator.
Thread shrimp on skewers that have been soaked in water for 30 minutes (to avoid burning).
Grill over fairly high heat until cooked through, about 5 minutes total, turning once.
Serve with lime wedges.