Grilled Fillet Steak With Herbs
teresas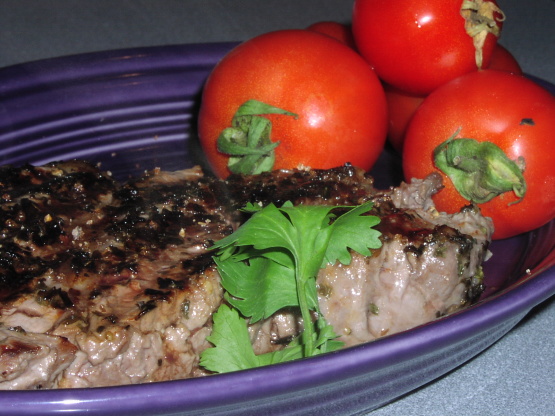 A recipe that I found for ZWT on All British Food.com. This says to use a grill pan but also could be grilled on the BBQ, which is what I will do. Sounds so fresh and flavorful.
I cooked my steak on a cast iron grill pan under the broiler for 5 minutes. That's all there was to it. I didn't even have to turn it.
Mix oil, lemon juice, parsley, garlic, basil and pepper.
Roll steak in mixture and leave in refrigerator for 1 hour.
Place meat on the rack of a grill pan and cook 10 cm (4 inches) under a pre-heated grill for 5 to 7 minutes in total (rare) or 7 to 10 minutes in total (medium), basting meat with remaining oil mixture.
Season with salt and serve immediately.