Grilled Figs Topped with Feta Cheese
Rita1652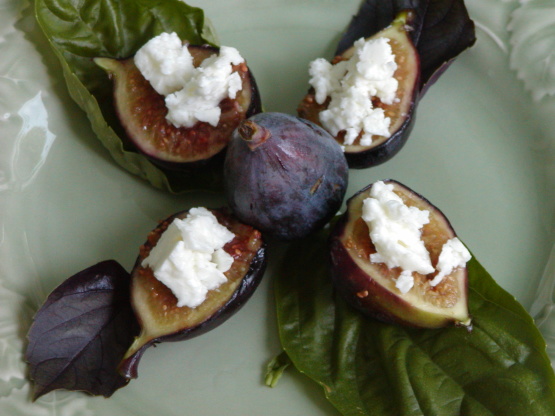 Grilling carmelizes the sugars and gives the figs a smoky taste. Use as a garnish, condiment to pork or chicken. Top a salad. A nice way to start or end a meal.This can be pan fried as well.
Brush figs with olive oil and grill them cut-side down over hot coals for about four minutes.
Lay each fig on a fresh basil serve them topped with feta cheese.