Grilled Feta With Fresh Tomatoes
Boomette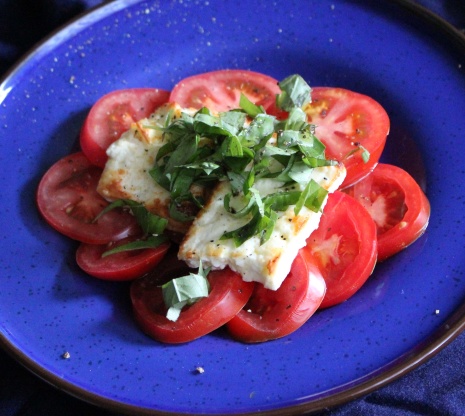 A fresh and easy dish that showcases the flavour of the feta as well as the tomatoes. This is a recipe from the Best of Bridge. They also mention that you should keep tomatoes on the kitchen counter, not in the fridge, to develop the full flavour. Enjoy!
Slice tomatoes and arrange on serving plates with lettuce. Get creative!
Using a very sharp knife, cut feta into 6 even slices and place on lightly oiled cookie sheet (I oil nonstick tin foil on the cookie sheet). Drizzle with oil and heat under broiler until lightly browned. Place warm feta on top of tomatoes.
Chop basil and sprinkle over salad. Drizzle with oil and sprinkle with freshly ground pepper.