Grilled Crusted Steak With Lemon Butter
Prep 20 mins
Cook 30 mins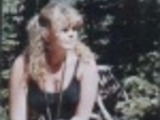 The sugar in the rub melts as the steaks cook and create a crunchy crust that is spicy sweet. The butter will mellow the peppery taste.
Directions
Mix together butter, parsley, lemon juice and 1/4 teaspoon garlic powder.
Place butter mixture in plastic wrap and roll into a log shape.
Chill until firm.
Combine black pepper, white pepper, red pepper flakes, coriander, sugar, salt and garlic powder.
Rub spice mix into both sides of steaks.
Shake off excess.
Place steaks on a hot grill and cook for 2 minutes.
Turn and cook for 2 additional minutes.
Move steak to a cooler section of the grill and continue to cook until desired doneness.
Serve each steak with a slice of the lemon butter.
Most Helpful
Yes! It was wonderful indeed. My husband's first words were "OH MY" (that's always a great sign). The recipe was very easy to follow and prepare and the texture and flavor of the meat with the butter is outstanding. Thanks for sharing this recipe, Karen!
Never had a steak that tasted anything like this did. The flavors were so great, and so different for a steak. It's a slightly spicy, but then the lemon butter adds a refreshing taste. I did it exactly as the recipe called for. I think I may give this a shot with some chicken breast, that came to mind as soon as I tasted it. Great recipe Karen.

I used rump steak for this delicious recipe and grilled them in the oven, loved the sweet 'hot' flavours and the lemon butter is a perfect topping.