Grilled Crinkle Sweet Potatoes
I made this up one night while grilling. My friend Nora Marie sent me a crinkle potato cutter in a swap so I used it this night. Like eating candy baby!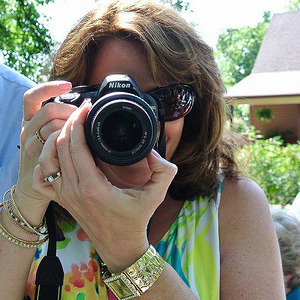 What a great way to grill sweet potatoes! In order to cut the fat and calories drastically, I used olive oil spray to coat the the potato slices. I then sprinkled the brown sugar on and it worked fine. I also did one batch with seasoning salt instead, and it was good too. Thanks for posting. I need to try more foil packet cooking on the grill. I liked it!
Recipe is for 1 potato.
Cut sweet potato using a crinkle potato cutter or knife if you don't have one.
Place sweet potato in a tin foil bed.
Drizzle oil over potatoes.
Sprinkle brown sugar over potatoes, turn and sprinkle on other side.
You can add more brown sugar if needed.
Fold foil over potatoes tightly.
Grill over med high heat for approx 10 minutes turning foil pack often.
Take out of foil and serve --
I cooked this while grilling a steak, timing was perfect for both! I'm sure this would work in the oven as well!