Grilled Cornish Game Hens With Jamaican Basting Sauce
Feej3940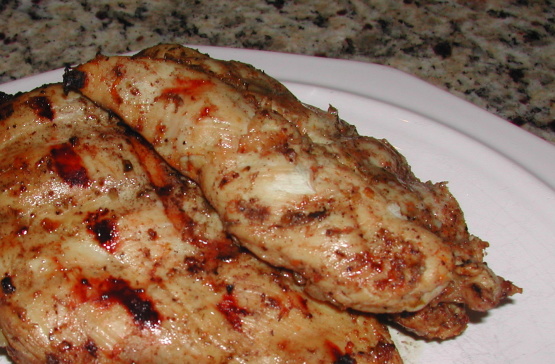 Another delicious way to prepare Cornish game hens. Cooking on the grill varies due to distance of the food from the heat, grill style, and source of heat. Chicken skin burns easily, so frequent turning is necessary. Recipe comes from Foster Farms.

I might have given this 5 stars if the flavor wasn't so much like jerk instead of zesty. I was hoping to get that caribbean kick, but didn't feel it. This was good & the hens came out tender (we rotisseried them). I think we may have a bit of fun tweeking this recipe to zing it up a bit. Thanks for posting!
Basting sauce instructions; In a small bowl, stir together ginger, onions, garlic, orange zest and juice, lime zest and juice, sugar, soy sauce, salt and pepper, cinnamon, and cloves; add the oil. Mix wel and then let stand 10 minutes (or cover and refrigerate up to 2 days).
About 10 minutes ahead, preheat gas grill or about 1/2 hour ahead, light charcoal briquettes.
Use poultry shears to or knife to cut hens in half, cutting through the breast and backbones.
Grill hens, covered over low to medium heat until golden brown, turning as needed to prevent burning; Basting with sauce during grilling; reduce temperature or transfer hens away from direct heat and finish cooking with indirect heat; Grill until no longer pink at the bone, about 40 to 45 minutes (stop basting at least 10 minutes before cooking time is up to avoid contaminating cooked chicken with raw chicken juices). Discard leftover basting sauce.
To use sauce as marinade; arrange hens in dish, cover with sauce, cover and refrigerate at least 2 hours or up to 24 hours, Grill as directed.