Grilled Corn With Spicy Chili Butter
Lvs2Cook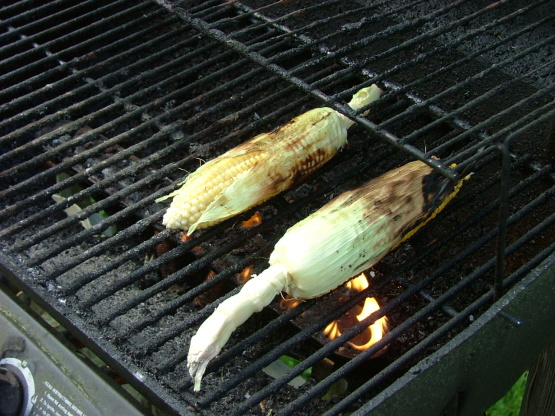 An easy addition to your barbecue! The recipe comes from Cook's Illustrated Guide to Grilling and Barbecue.
Melt butter in small pan over medium heat. When melted, add garlic, chili powder, cumin, paprika, and cayenne and cook about 1 minute. Set aside.
Prepare the corn by removing all but the innermost layer of the husk. The kernels should be covered but visible through the layer. Use scissors to snip off the silk ends.
Grill the corn over medium-hot fire, turning corn every 2 minutes until the dark outlines of the kernels show through the husk and the husk is charred and beginning to peel away from the kernels, about 8-10 minutes.
Transfer the corn to a platter. Remove and discard charred husk and silk. Using brush, brush each ear with butter mixture.