Grilled Corn With Jalapeno Lime Butter
Lvs2Cook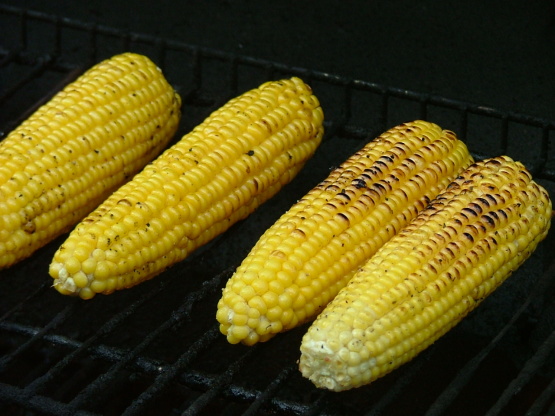 Another great recipe from the Coastal Living Cookbook.

Loved this on our corn yesterday. I used my light spread and didn't roll in a log, but it was great!
Combine first 4 ingredients, and shape into a log. Wrap in wax paper and chill 1 hour.
Remove and discard husks and silks from corn. Rub corn with olive oil; sprinkle evenly with salt and pepper.
Grill corn, covered with grill lid, over high heat 10 to 15 minutes or until tender, turning often.
Serve with flavored butter.