Grilled Corn on the Cob W/Jalapeno-Lime Butter
rosie316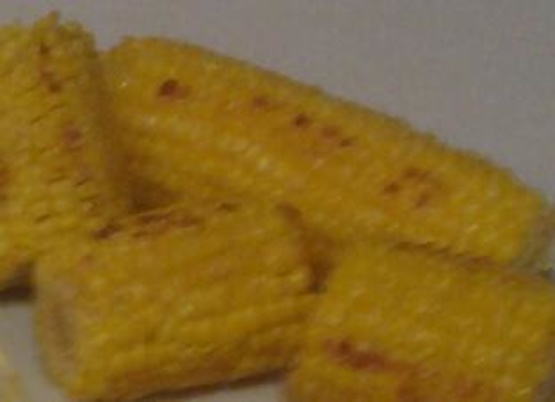 The Jalapeno-Lime Butter makes the fresh taste of grilled corn on the cob come alive!! It's not too hot - just the right amount of jalapeno flavor. This recipe came from the Epicurious website and I've prepared it for a couple of summers now. Always a surprise taste experience for guests!

I made this last night for dinner to serve with chicken. I was a little leery on the amount of jalapenos that the recipe called for, especially since the grandkids would be eating it too. So I actually made two batches... one as written, and the other with just the lime and garlic. I'm glad I did. The grandkids and I preferred without the jalapeno added, although hubby liked the original version (which was a little too spicy for me on corn). Good recipe, but did need some adjusting. I may try again using only one jalapeno next time. Thank you for posting. Made for PAC - Spring 2013
Prepare grill (high heat). Grill chiles until charred on all sides. Cool. Using small paring knife, peel chiles, scrape out seeds and pale membranes; discard. Coarsely chop chiles; transfer to food processor. Add butter, garlic and lime peel. Process until smooth. Season butter to taste with salt.
Husk corn and remove silk. Spray or drizzle with olive oil. Grill directly on grate, turning as needed, Done in approximately 10 minutes.