Grilled Corn on the Cob W/ Chipotle, Molasses, and Orange Glaze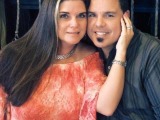 Spicy, smoky and sweet--it's almost summer and time to start those grills! This recipe comes from Bon Appetit, August 2006.
Directions
Prepare barbecue (medium-high heat)--
Mix butter, orange juice concentrate, chipotle chiles, molasses, and salt in microwave-safe bowl.
Microwave on high until melted, about 20 seconds (or melt butter in saucepan with next 4 ingredients over medium-low heat).
Stir in cilantro.
Grill corn until beginning to blacken in spots, turning occasionally, about 3 minutes.
Brush generously with glaze.
Grill until glaze sets, about 3 minutes longer.
Transfer to platter and brush corn with additional glaze.
Serve, passing remaining glaze and additional salt separately.