Ms B.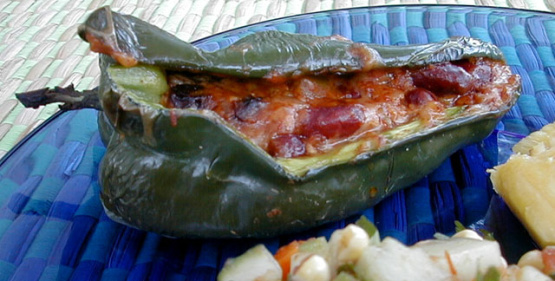 This is a healthier version of the Tex-Mex classic. Also great for the vegetarians in the group!
Cut a slit lengthwise in each chile and carefully scoop out the seeds and ribs.
In a medium bowl, combine the beans, cheese, raisins, salsa, and chili powder.
Stuff the peppers with the filling.
Heat grill to medium.
Place peppers on grill and cook, turning frequently, until they are soft and the cheese has melted.