Pam-I-Am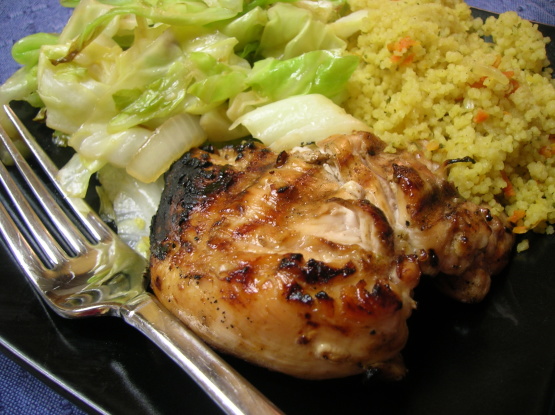 This is a great recipe to throw together as you are heading off to work in the morning. it is done in no time when you get home.
Mix all marinade ingredients together.
Pierce each chicken breast with fork several times.
Marinate chicken breasts in marinade several hours.
Cook on greased grill over medium heat 10 minutes or until done.