Grilled Chicken With Grapefruit Avocado Salsa
Prep 35 mins
Cook 20 mins

Tender and juicy chicken drumsticks are accompanied by a refreshing fruity salsa. Enjoy! Prep time includes marinating time.
Directions
Combine olive oil, lemon juice, ginger, and garlic in a large sealable plastic bag. Add chicken drumsticks and toss to coat. Allow to marinate for 20-30 minutes in refrigerator.
Cook chicken on grill over medium heat until cooked through, about 20 minutes or until meat thermometer reads 165°F Turn once halfway through.
While chicken is cooking, prepare the salsa. Gently remove the halved grapefruit pieces from the skin and place in a medium bowl. Add avocado, red pepper flakes, tomato, onion, yellow bell pepper, cilantro, and lime juice, and toss gently to combine.
Serve chicken with salsa.
Most Helpful
Nice dish. The salsa was very refreshing, but i felt it needed just a pinch of salt. I only had an orange pepper on hand, so used it. Used my grill pan and then finished in the oven. Worked very well. :)

Such a great grilled chicken recipe. The chicken was easy and had good flavor. The best part was the salsa. I loved the combination of ingredients! Delicious!! I I used 1/4 t. red pepper flakes and it seemed to be just enough for our liking. I will keep the salsa recipe in mind to make on its own. Yummy!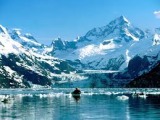 OMG - the Salsa! Delicious! Cant's say enough about it. It's fresh, healthy and totally addictive. The chicken was nicely seasoned and tasty, too, but the salsa really was the star of this show. Definitely a 5-star recipe for inspired use of the contest ingredients. Good luck, chef.