Grilled Chicken Legs with Lemon and Pepper
Bergy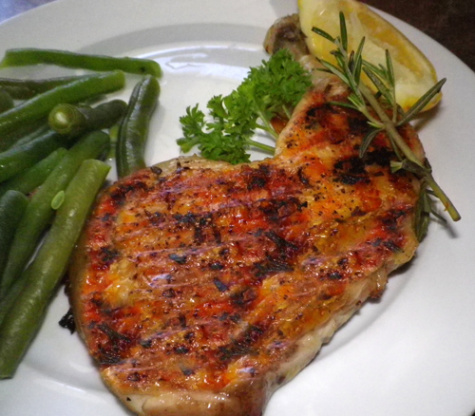 Savoury chicken cooked on the BBQ.Perfect for those summer patio dinners. Prep times includes marinating time.

Top Review by Bergy
Very easy, tasty recipe. I half cooked the legs in the oven (25 minutes at 350) so they wouldn't get too dark on the griddler. They were quite thick legs and I was worried that they would get fully cooked before being scorched black.. They turned out perfect, lovely & moist This is a do agin recipe
Arrange chicken in shallow bowl or baking dish.
Whisk together remaining ingredients and pour over chicken.
Cover with plastic wrap and refrigerate at least 4 hours.
Heat grill to medium-high heat.
Place chicken on grill until browned on all sides (about 10 minutes) turning once or twice.
If using gas grill reduce heat to low and cook 20 minutes (check for doneness,continue cooking until chicken is no longer pink,if needed) If using charcoal,move chicken to edges of grill,cover and cook over indirect heat,check for doneness at 20 minutes,continue cooking if needed.