Grilled Chicken Basted With Red Horseradish Sauce
Brenda.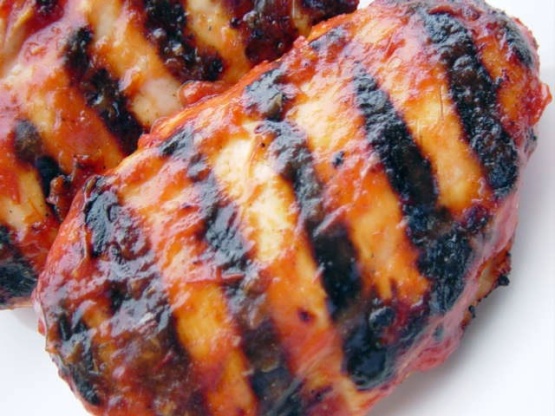 I combined a few recipes to make this "perfect" horseradish marinade! This has tons of flavor and is really easy. It would be a good dipping sauce for chicken too.

This was fantastic. My DB LOVES horseradish and the BBQ so... its a keeper. I wouldn't change a thing. Thanks for the post!
Whisk together the first five ingredients.
Reserve half the sauce for basting.
Pour the other half over the chicken in a ziploc bag and marinate for 20 minutes.
Remove chicken from marinade and grill over medium-high heat for about 5 minutes on each side.
Baste with reserved marinade.