Grilled Cheese With a Twist
loof751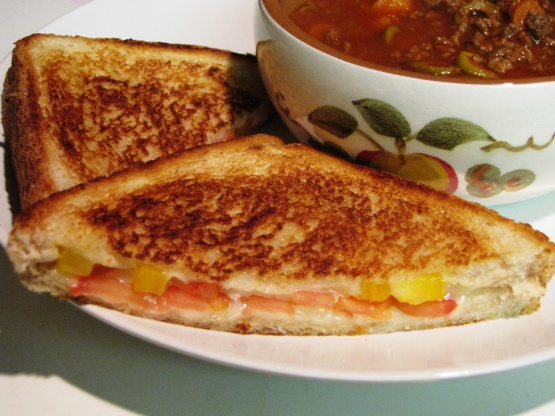 From the Parkay website. Posting for safe keeping Times are approximate. Feel free to switch up the bread and cheese suggested. Zaar would not let me list 8 - 1 ounce slices of swiss cheese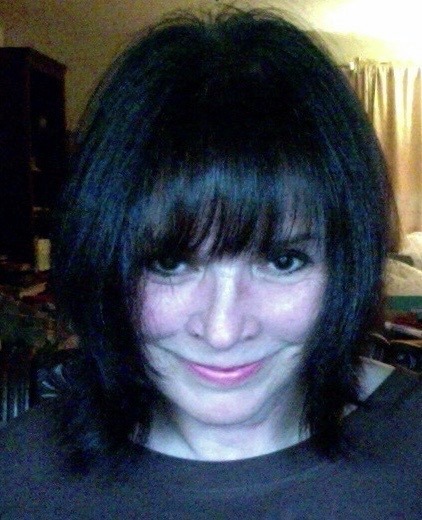 This was really super! I used three different cheeses, and used a little extra. I also added some fried sweet peppers and a 12-grain bread. I layered it with a slice of sharp cheddar and a slice of Monterrey Jack, the tomatoes, fried peppers, olives, and then a slice of cheddar and a slice of Muenster. It was really superb, and took a simple grilled cheese to another level. Thanks for posting this.
Top each of 4 slices of bread with 2 slices cheese, 2 tomato slices, 1 bell pepper ring, and 1 tablespoon olives.
Top each with remaining bread slices.
Spread outsides of each sandwich with margarine.
Place sandwiches two at a time in large skillet or griddle over medium heat; cook on both sides until cheese is melted and sandwiches are golden brown on both sides.