Grilled Cheese Pizza Sandwich
Debber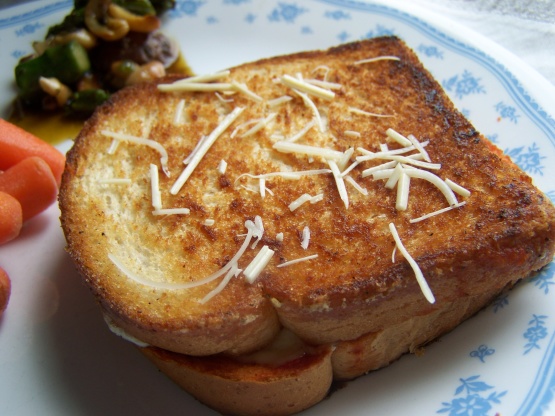 Not your usual grilled cheese sandwich.

oh yum this was delicious, what a great sandwich, my DS thoroughly enjoyed this thanks for sharing Lainey!
Spread 1 tablespoon of marinara sauce on each piece of bread.
Place mozzarella and provolone cheese slices on side with sauce on first piece of bread.
Sprinkle parmesan cheese over the cheese slices.
Top with second piece of bread, sauce side down.
Melt butter in skillet over medium to medium-high heat.
Place sandwich in skillet and cook on both sides until cheese inside is melted and outside is golden brown or darker if you like.
Enjoy!