3 Reviews
Wonderful! I love grilled cheese and this one is in my top 5. So decadent! Thanks for sharing.
I scaled this back for 2 sandwiches for DM and I and used wholemeal/wholegrain bread, lean bacon (cooked in the oven), sliced sharp cheddar cheese and a vine ripened tomatoe, home grown sweet basil (essential I think with tomatoes) and toasted in the sandwich in the sandwich press, so put the mayo on 1 slice only on the inside. Thank you gailanng for a great sandwich for lunch, made for Everyday A Holiday.

This was absolutely delicious! I have made this twice now, once as posted, and once as a breakfast sandwich, with a fried egg added to the ingredients. I used cheddar cheese and included the basil both times. I have always used mayonnaise on my grilled cheese sandwiches (someone taught me that trick years ago), and I cannot recommend it enough. This is a hearty sandwich that takes grilled cheese to new heights. Thanks for sharing this versatile and tasty recipe. Made for Please Review My Recipe Tag Game.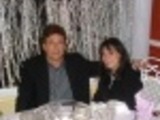 Grilled Cheddar, Tomato and Bacon Sandwiches