Grilled Caribbean Pound Cake Dessert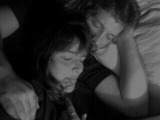 A wonderful tropical dessert for outdoor BBQ'ing.
Directions
In a small bowl, mix rum and butter. Brush each slice of cake generously on both sides.
Grill about 2 minutes per side, turning with a spatula very carefully so it does not break apart.
Transfer to serving dishes and top with ice cream and mango/papaya slices.
Reviews
Most Helpful
I'm sure I deleted at least half of the 'Caribbean' part of this recipe, but I needed a substitute for the rum & had it in some juice generated from a fruit salad I'd made several days ago (mostly a mixture of orange, lemon & pineapple juices, to which I added a dash of coconut extract). Other than that, your recipe was followed, & although the dessert I made might not have had the soothing properties of one with rum included, it was still a very nice tasting treat! Thanks for sharing the recipe! [Tagged & made in Please Review My Recipe]
This is a great idea with excellent taste and flavors. I turned VERY carefully and it broke in half. Loved the combo of mangos, and papayas here. GREAT TASTE !!! The coconut rum was perfect here. LOved it. Made for PRMR tag.