Grilled Caesar Salad / Grilled Romaine
Boomette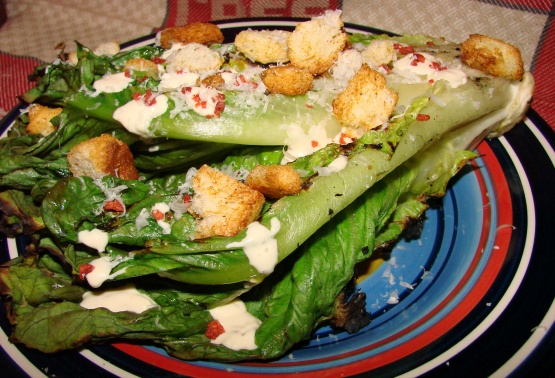 Yes! The romaine is grilled to char and just wilt for yummy flavor! For a complete meal top with grilled chicken.
Preheat grill to medium high.
Drizzle oil and lemon juice over romaine and season with salt and pepper.
Place on grill and cook for 1-2 minutes per side.
Place cooked romaine on 2 plates and drizzle with dressing top with anchovies, cheese and or croutons. Enjoy!