Grilled Burgers With Horseradish and Cheese
Prep 15 mins
Cook 15 mins

The horseradish makes the burgers stay very juicy and gives them a tangy flavor. The Havarti adds a wonderful richness.
2 lbs ground chuck
1⁄2 cup prepared horseradish
1⁄4 cup minced yellow onion
salt & freshly ground black pepper
16 slices havarti cheese or 8 ounces cheese, sliced into 8 slices
8 large hamburger buns, split
catsup, on the side for serving
mayonnaise, on the side for serving
mustard, on the side for serving
bacon, on the side for serving
lettuce, on the side for serving
tomatoes, on the side for serving
sliced onion, on the side for serving
Directions
Put the beef in a large bowl and fold in the horseradish and onions; season to taste with salt and pepper.
Form into 8 burgers, cover and chill while preparing grill.
Grill burgers for 8 minutes per side for medium or 7 minutes for rare.
When burgers are almost ready place cheese on top of each and cover the grill for 1 minute to melt the cheese.
Remove the burger to a serving plate and toast the buns if desired.
Serve the burgers with your favorite condiment and garnishes.
Most Helpful
These were very good. Topped them with Cheddar slices as that's what I had and served them with baked fries and a Horseradish dipping sauce. Tasty! Made for All Fired Up Photo Grilling Tag.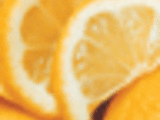 I'm a big fan of horseradish and loved this cheesey, tangy and very juicy burger. I did use the Havarti this time around, but I honestly think you can use any cheese you want and it would still be just as yummy!