Grilled Buffalo Wings With a Bite
Prep 35 mins
Cook 20 mins
These Buffalo wings are fantastic. Grilling adds a special touch that makes them a real crowd pleaser.
Directions
In a saucepan, combine the brown sugar, hot sauce, butter and vinegar. Bring to a boil, then reduce heat and simmer uncovered for 6-8 minutes until butter is melted and sauce is heated through. Cool.
In a gallon size resealable bag, combine the sugar, seasonings and 1 cup of the cooled sauce.
Add chicken wings in batches; seal and toss to coat evenly.
Grill wings, uncovered, over indirect medium heat for 12-15 minutes or until juices run clear, turning once and basting occasionally with remaining sauce.
Total cooking time will vary depending on how many wings you can fit on your grill at one time.
Reviews
Most Helpful
No words to say about this awesome recipe. I will soon start this recipe for my CUSTOMERS because i tried this and this is very spicy and i am sure that people will love this.
The flavor is Lip Smackin' GOOD!!! Sweet-Heat with just the right amount of spices. We're going to try it on pulled pork ...
This is going into my "best of the best" file! We loved these grilled buffalo wings! I used a 4 pound bag of chicken wings and then halved the sauce recipe. I used just a tiny bit less cayenne pepper (about 3/4 of a tablespoon for half the sauce recipe) and thought it was perfect. Easy recipe with fabulous results. This will be our go-to wing recipe for the summer months. Thanks!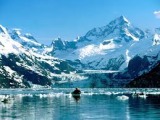 Game-Day Grub >