Rob-ster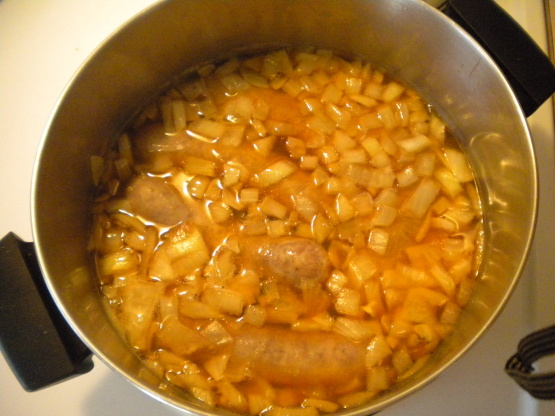 I use this recipe when I throw a BIG boat party every year for about 50 people.

These were wonderful. We overcooked them a bit but the flavor was still out standing. Instead of pouring beer and the rest water we used chicken broth to replace the water. These were excellent I can't wait to eat the left overs for lunch!
Put 2 beers in a pot.
Throw in a chopped onion and the brats. If you need more liquid to cover the brats, add water.
Bring the beer to a simmer (Don't let it boil - ever! When steam begins to rise from the top of the liquid, it's just right. Boiling will cause the brats to burst).
Simmer the brats for 20 minutes.
Throw out the beer/onion mixture.
Place brats on the grill 7-9 inches above the coals.
Use tongs to turn the brats often until golden brown on all sides, about 10-15 minutes if you have pre-simmered them.
Cover grill between turns.