Nimz1466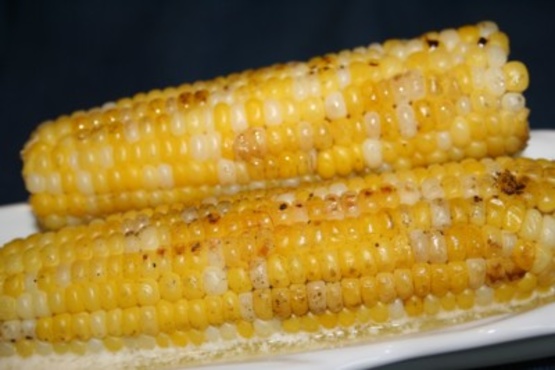 I heard about soaking corn in beer and thought - Why not? So we tried this last night and it was really, really good. Just be careful to not overcook the corn. You don't want it to dry out.
Shuck corn, removing husks& silks.
Wash Corn.
Place corn in a dish and pour beer over to cover (may also use a large baggie) Set in fridge for at least 6-8 hours, overnight is best.
Drain corn and place on a hot grill, turning frequently till done, about 5 minutes.
If you would rather do this in a smoker, Preheat smoker to 250°F.
Place corn on racks, and stack racks in smoker.
Cook for 1 to 2 hours, turning every 20 minutes or so.
Either way, kernels should give easily under pressure when done.