Prep 30 mins
Cook 15 mins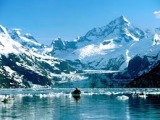 This recipe comes from, "The Black Dog" restaurant on Martha's Vineyard. It's my favorite beef fajita recipe, by far! Grilling the beef really makes a difference in flavor and the blend of spices are perfect. However, if you don't want to grill, the beef can be done using a cast iron pan on the stovetop. The beef will have a more intense flavor if you let it sit in the refrigerator for a few hours after applying the dry rub. You can also make the salsa, slice the onions and peppers ahead of time. Whether you're entertaining or just have a hankering for a really good beef fajita, this recipe rocks.
Directions
Mix all of the southwestern spice rub ingredients, coat the beef with the rub - rubbing it in well on both sides - and set aside. (Or refrigerate for a few hours.).
Peel and slice the onions.
Remove the seeds from the peppers and slice.
Cook the pepper and onion slices in olive oil (cast iron pan recommended) until they are slightly wilted.
Grill the beef over medium flame (or cast iron pan on the stove top), flipping midway through cooking time, to your desired doneness. It typically takes about 7-10 minute for medium rare.grills/cooking times vary.
Warm up the tortillas by heating on the grill or in a dry pan on the stove.
After letting the beef rest for about 5 minutes, slice it across the grain in about half-inch slices.
Serve with the warm tortillas, the pepper and onions, the salsa, and the sour cream on the side.
Most Helpful
These were really good. I made the beef version as stated and a vegetarian version using veggie sausage patties. I tossed the onions and peppers with the oil and then grilled them rather than frying them. I think we're not really crazy about cilantro though I keep trying to acquire a taste for it. That's the only thing I would change in this recipe. Made for ZWT8

We really liked these! The rub was wonderful- just the right balance of sweet, spicy, smokey, and herbal (from the thyme and marjoram). I wish I had let the steaks sit longer in it before grilling. I used Sirloin steaks (on hand) and since they were not as thin as skirt or flank, the flavors didn't penetrate as deeply. Making this again, I'd definitely choose skirt steak. The salsa had a really nice bite to it from the jalepeno, and was a great complement to the steak. The only change there was to add some garlic to the mix. Overall, a very nice dinner from the grill. Made for ZWT8

This was a very good recipe! Love the taste of the of grilled meat. Very spicy but we love spice so it worked out well for us. Made some home made tortillas and we gobbled it down. Great recipe. Made it for prmr!