Grilled Barbecued Oysters
Peter J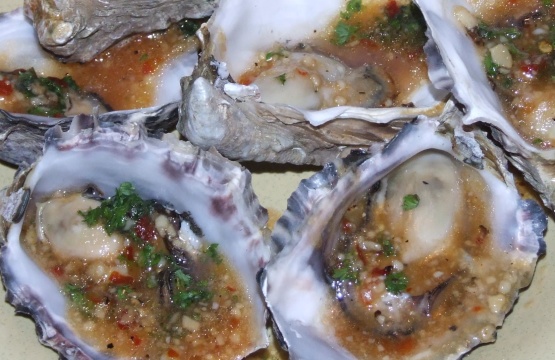 Cooking Light is responsible for this recipe. DH loves oysters, so he is really looking forward to these.
Combine the hot sauce, Worcestershire sauce, lemon juice, olive oil, salt, pepper, and garlic in a small saucepan, and stir well.
Prepare grill.
Place saucepan containing sauce on grill rack. Place the oysters on grill rack, and grill 5 min or so until a few oysters begin to open.
Remove oysters from heat. Carefully open oysters, leaving on the half shell.
Sprinkle oysters with parsley, and drizzle with sauce.
Serve with lemon wedges.