Grilled Bananas over a Klondike Bar!
Rita1652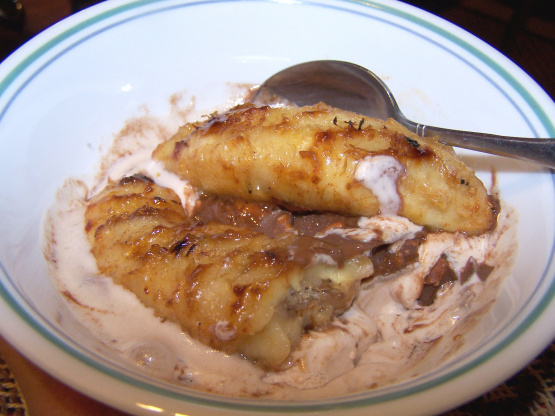 Hot, spicy, grilled bananas over a chocolate coated bar. The heat from the bananas melt the chocolate and the ever so slight spiciness combines deliciously well with the chocolate.
Combine the lemonade, honey and pepper in a zip lock bag.
Add bananas tossing to coat.
Let sit while heating grill.
Oil grill and cook bananas to mark all sides just a couple minutes.
Plate the bars and immediately place hot bananas over the bars.
Enjoy!