bmxmama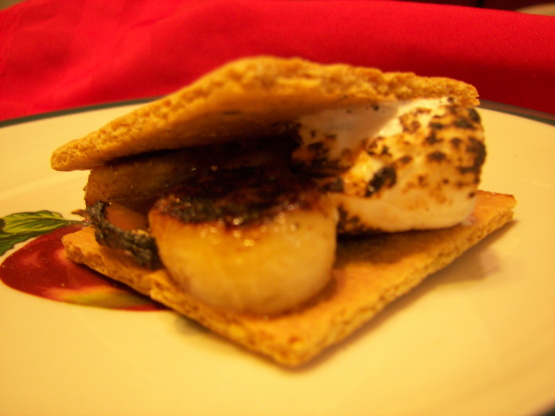 Grill your dinner, then grill your bananas. Add marshmallow and chocolate and what have you got? A treat, of course! Adapted from a recipe card in Walmart.
Spray cold rack with cooking spray(or brush vegetable oil on hot rack). Grill bananas, uncovered, 2-4 minutes on each side or until golden; slice into thin pieces.
Top one graham cracker half with marshmallows and chocolate pieces. Add sliced bananas and top with another graham cracker half. Repeat with the rest of the crackers and serve right away. Enjoy!