Grilled Balsamic-Garlic Crusted Pork Tenderloin (Low-Carb)
Directions
Stir together garlic, balsamic vinegar, salt, pepper, and olive oil in a small bowl.
Rub the paste all over pork.
Marinate overnight.
Preheat oven to 400 degrees.
Heat canola oil in a large, heavy saute pan over medium-high heat.
Add pork, and brown all over, about 4 minutes.
Transfer pan to oven. Roast pork, turning occasionally, until the internal temperature is 160 degrees, about 20 minutes.
Transfer pork to a cutting board, and let it rest 10 minutes before slicing.
Most Helpful
I made this pork loin for my family and it was a hit. It was flavorful, moist and tender. This will go on my "favorites" list.
My husband said that this was better than steak (a high compliment from him). We loved the flavor. The cooking temp/time was perfect and the pork tenderloin was done perfectly! Excellent recipe. I love that it was all marinated and ready to go.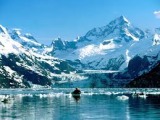 A nice recipe using a subtle marinade. Reduced to 2-used fantastic pork chops, grilled, and served with oven roasted vegetables. Thanks for posting.