Grilled Bacon-Onion Appetizers
Prep 20 mins
Cook 10 mins

OMG these are so good. Sweet and tangy all in one. Goes great with grilled steak and crisp French bread. Cook time does not include the time for marinading. Adapted for TOH
Directions
Cut each onion into 12 wedges.
Cut bacon strips in half widthwise.
Wrap a piece of bacon around each onion wedge and secure with toothpicks.
Place in an ungreased 13-in x 9-in. x 2-in dish.
Combine the brown sugar, vinegar, molasses, fresh ground pepper and barbecue sauce.
Pour 1/2 cup over onions.
Cover and refrigerate for 1 hour, turning once.
Cover and refrigerate remaining marinade for basting.
Drain and discard marinade.
Grill appetizers, covered, over medium heat for 10-15 minutes, turning and basting frequently with reserved marinade.
Enjoy.
Most Helpful
Oh these treats are so addicting! We cut the onion into eight sections and cooked them in the oven (in a foil lined pan for easy clean up) at 350F for 40 minutes. We also cut them leaving the root intact to help hold them together. No basting, we used all the sauce for cooking then drizzled that over tops to serve. This is an exceptionally wonderful recipe. Thanks for posting! :)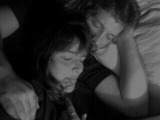 We really loved the concept of this dish. The bacon with the balsamic vinegar was just great. The red onions seamed to be overpowering for us. The flavor of the onion was very dominate. I would use walla walla sweet onions next time. This is a wonderful BBQ grill recipe. Thanks for posting. :)

Loved these. Didn't bbq them, just put them in a foil lined baking dish and baked at 325 for about 45 minutes. Will definetly make again, maybe tonight!