Grilled Au Gratin Potatoes
GaylaJ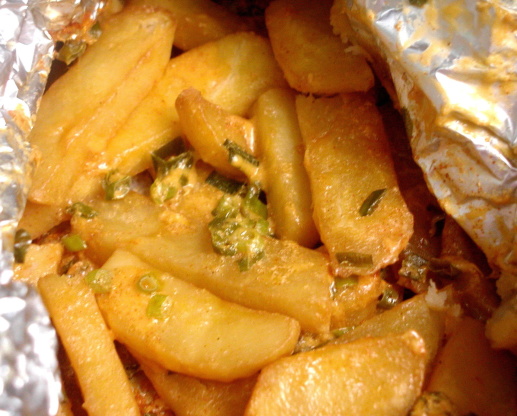 Easy side dish from your grill with no clean-up, just toss the foil away. a Betty Crocker recipe.
Place potatoes on an 18-inch square of double thickness heavy duty aluminum foil; top with cheese, green onions and half-and-half; dot with butter; sprinkle with salt and paprika, then toss.
Wrap securely in foil; cover and grill packet 4-5 inches from medium coals, turning 2-3 times, until potatoes are hot and cheese is melted, 20-25 minutes.