Grilled Asparagus W/Garlic!!!!
lazyme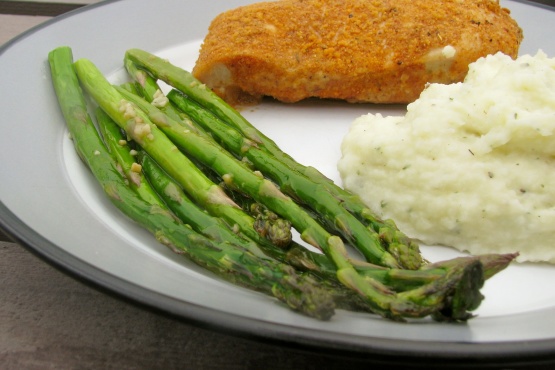 I came up with these years ago and even people who don't like them love mine..They are addictive!!!! You can also cook these in the oven on 350 for 20min-turning a couple of times.
Cut off about 2 inches off on the big ends, place them in a casserole dish drizzle them with the oil then add the rest and move the mixture all over the asparagus- Make sure they are thoroughly coated.
Place on already pre-heated grill- preferably medium heat. They only cook for 5-6 min on each side (Only need to role them once while grillng).
And serve immediately, so cook them last or while you cook your steaks. ( to me they are great even if they get cold).