Grilled Asparagus W/ Balsamic Vinaigrette
Boomette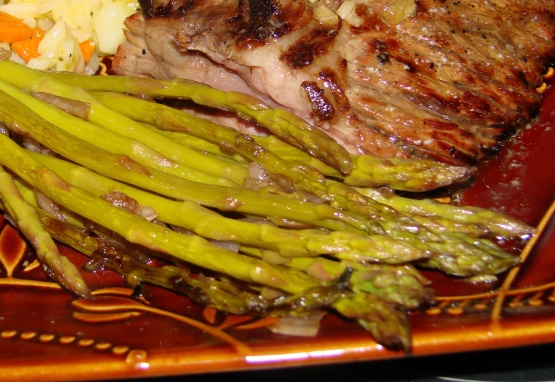 I put together this recipe after looking at several others and combining them. We had never had asparagus on the grill before and it was fantastic.
add vinegars, shallot, and garlic to a non-reactive bowl.
while whisking, slowly drizzle in olive oil to make an emulsion.
add salt and pepper.
let sit for 1/2 hour to allow flavors to meld.
add asparagus and lightly toss to coat evenly.
let sit for a few minutes.
place on medium-high preheated grill and let cook for 8-10 minutes.
right before you remove from grill squeeze lemon over the asparagus and then serve.